VOLUNTEERING with the ELEPHANTS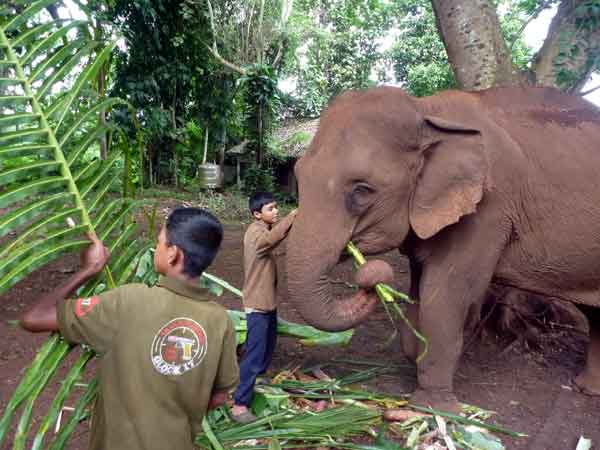 Be a volunteer at Ganeshapark...
It's sharing the daily life of our big family with the elephants for a week (6 days / 7 nights)
This means supporting us in welcoming tourists upon their arrival and for their day of discovery, in particular:
- Share our values, our ethics, our organization.
- Accompany them during trips with the elephants and meals
- Help them approach the elephants
It's living special moments with the mahouts and the elephants:
- Accompany the mahouts to pick up the elephants in the morning
- Collect and transport food for the elephants
- Participate in elephant baths and movements
- Possibly help with certain specific treatments
- Help keep elephant locations tidy.
Register now to reserve your place: The number of places is limited!
You will receive a 90-page booklet giving you all the instructions on what to do when caring for an elephant:
etc. Not a novel, just technical.
No maintenance, cooking or table service work will be required of you, just...
- Love for animals (elephants, of course, dogs, cats, chickens, monkeys, children, ... who live with us)
- A taste for sharing to help tourists live their day intensely
- The curiosity to discover a world off the beaten track and happy animals in a calm and caring environment
- And, we will happily welcome any special skills!
PLEASE NOTE: Despite everything you can learn about elephants in a week, don't expect to learn the trade of mahout which requires months or even years of learning.